Vita Nova – International Book Fair 2020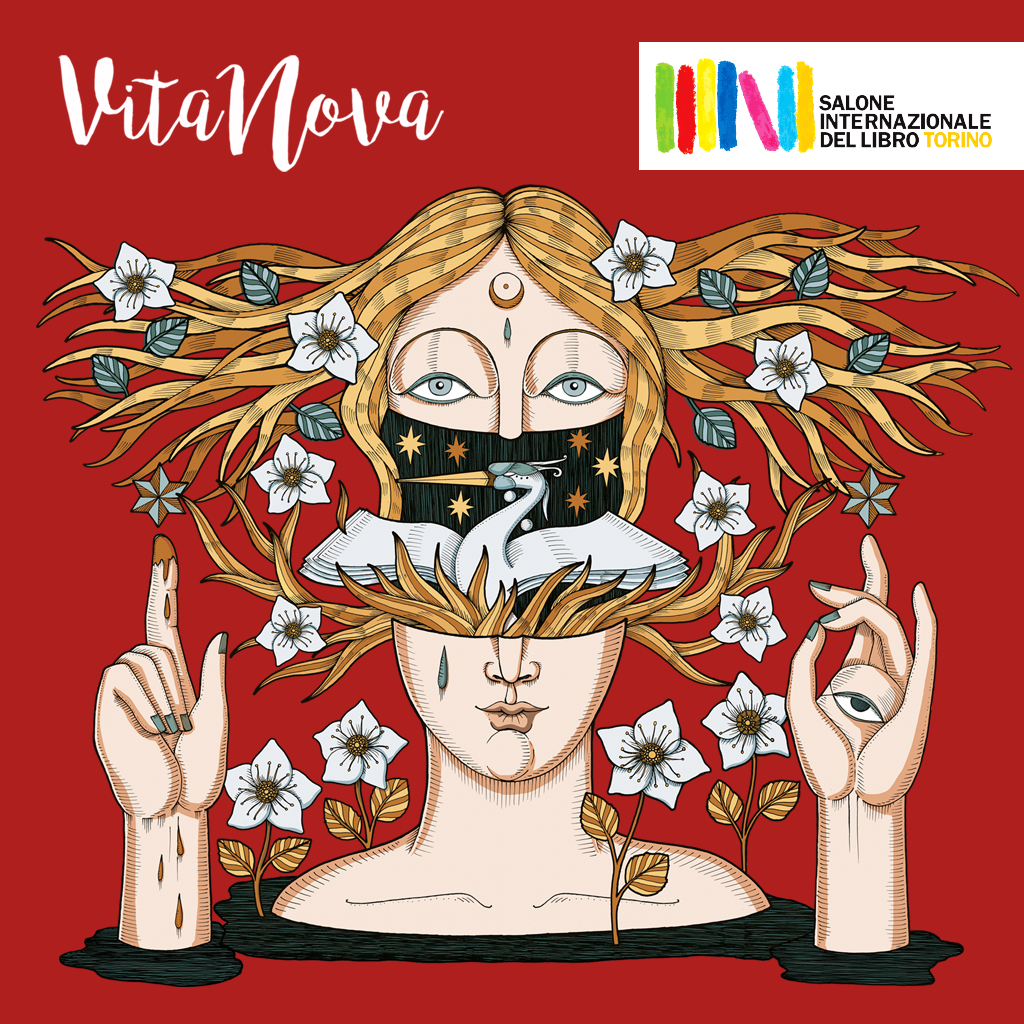 Intesa Sanpaolo has confirmed its role as main partner of Salone del Libro, the established international book fair that livens up the city of Turin each year with a programme packed with events. Vita Nova is the name of the initiative that emphasises the desire for rebirth by launching a new hybrid format partly online with lessons, awards and celebrations, from 4 to 8 December 2020, and partly in physical presence in 34 city bookshops until 7 January. Another month packed with events, after the huge success of the online programmes of SalTo Extra and SalTo Notte, awaiting Vita Supernova, the 33rd edition of the Fair scheduled for May 2021.
Particular attention is awarded to schools, hit hard by the health crisis like the entire cultural ecosystem. A huge online event is envisaged with 22 lessons and 26 top authors from Italy and abroad. At the same time, publishers who participate in Vita Nova will produce themed bibliographies for in-depth exploration of themes analysed during the lessons. The lessons look at paired concepts that are always of interest and which the conversations revolve around: Reality-Fantasy, Men-Women, South-North, Disease-Cure, Family-Parthenogenesis, Writing-Translation, Beautiful-Ugly, Inside-Outside, Memory-Oblivion, Freedom-Duties, Youngs people-Old people, Life-Death, East-West, Man-Machine, Hell-Heaven, Word-Image, Emergency-Normality, Finite-Infinite, State-Community, Witches-Inquisitors, Free-Bound and the grand finale of the series of lessons by Alberto Angela and his telling of the Ancient-Modern dyad.
In order to welcome the entire Italian cultural community, some lessons were held in some of Italy's most famous theatres and translated into LIS – Italian Sign Language. The appointments of Vita Nova are available for viewing on demand on SalTo+, the new media gallery with special content, detailed analysis, podcasts and on-demand videos to enjoy the Fair 365 days of the year.
Again as part of Vita Nova, until 7 January 34 Turin bookshops, independent or chains, will welcome 180 publishers to promote over 700 books.  Furthermore, with the initiative Buono da Leggere, the Fair will distribute 12,000 vouchers, redeemable in 35 participating Turin bookshops and dedicated to young people between the age of 14 and 25 resident or domiciled in Piedmont, as well as the first visitors to the Fair, also domiciled in Piedmont, and enrolled with SalTo+. This is another sign of support and solidarity from the Fair aimed at spreading culture among the younger generation.
More information can be found at Salonelibro.it.