The exhibition "Tiepolo. Venezia, Milano, l'Europa" opens online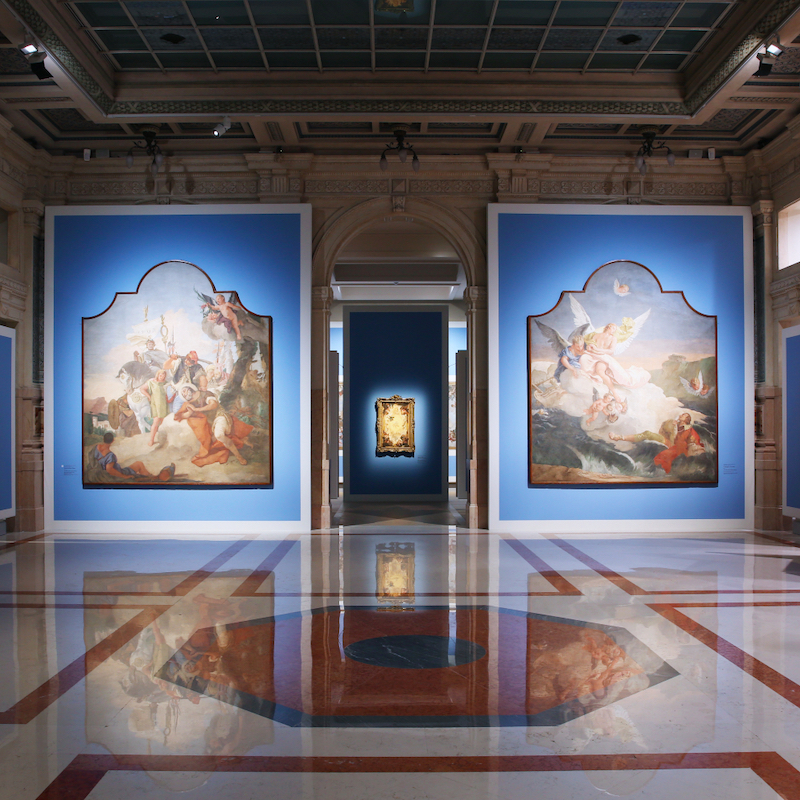 The Gallerie d'Italia in Milan are reopening their doors, in virtual mode, to the exhibition Tiepolo. Venezia, Milano, l'Europa, offering a virtual tour that allows visitors to visit the exhibition online, following the closure just a few days after its inauguration due to the current health crisis.
The interactive visit is enriched with videos that explore a selection of works, and is integrated with an innovative immersive experience which adopts the 'voice' of Giandomenico Tiepolo to reveal the life and most important works on display of this remarkable artist.
Enter the Gallerie d'Italia in Milan and enjoy a virtual tour of the exhibition halls where you can discover the masterpieces and life of this eighteenth century genius.