Intesa Sanpaolo features in National Geographic's special edition on 2020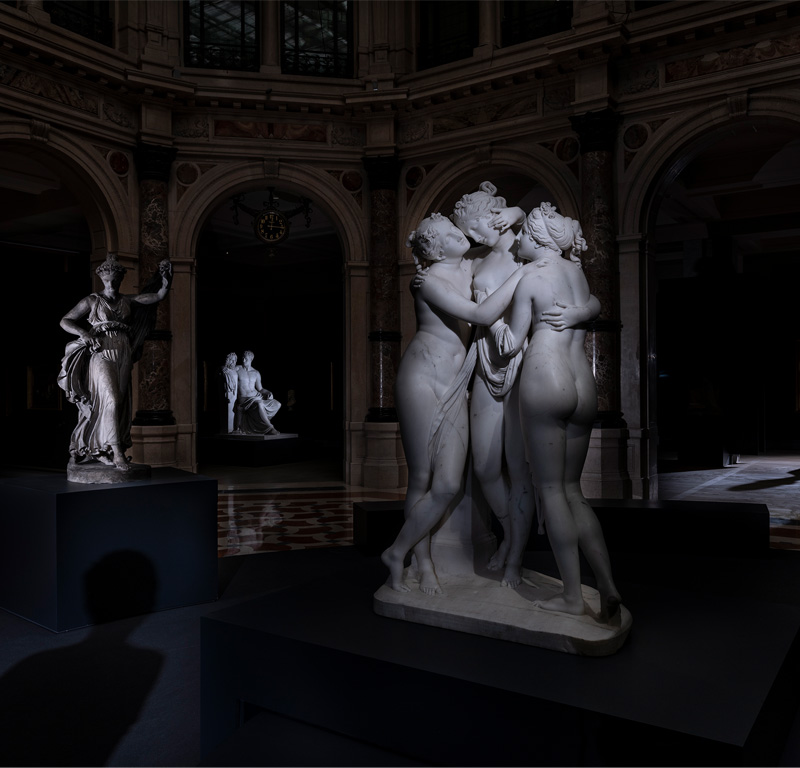 Gallerie d'Italia stars in a special feature published in the international edition of National Geographic last December.
The prestigious photographic magazine chose 54 shots from among 1.7 million submitted to best represent the year 2020 across the globe.
The photo of the "Canova Thorvaldsen. La nascita della scultura moderna" exhibition was taken by Gabriele Galimberti and Paolo Woods at Milan's Gallerie d'Italia museum during the March-April lockdown as part of The Covid-19 Visual Project, a partnership between the international Cortona On The Move Festival and Intesa Sanpaolo.
A second image, also part of The Covid-19 Visual Project, was also included in the special edition. Alex Majoli's shot captures the drama of the pandemic as seen in the city of Novara.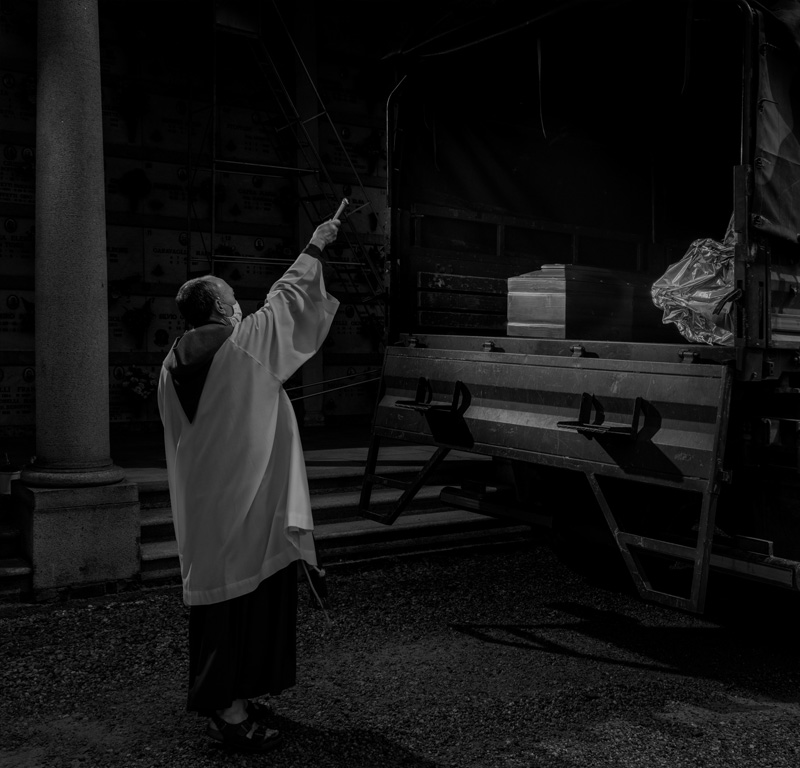 "The Covid 19 Visual Project" is a permanent archive on the coronavirus pandemic. It launched last May during the Cortona on the Move (COTM) photography festival, with Intesa Sanpaolo as Main partner. Thanks to a dedicated multimedia platform and the commitment of COTM (the first Italian festival to relaunch after the health crisis), the project has now gathered 70 stories by internationally renowned photographers charting the crisis and its social impact.
Over 800,000 views via the platform and the photos chosen by National Geographic from millions submitted world-wide confirm the success of the event, a snapshot of Italy's most challenging moments as captured in highly powerful images.
It provides two-fold recognition for Intesa Sanpaolo's commitment to culture and photography in particular: a means of social analysis and insight into the present, part of a project run by the Bank's Progetto Cultura initiative in association with Cortona On The Move.