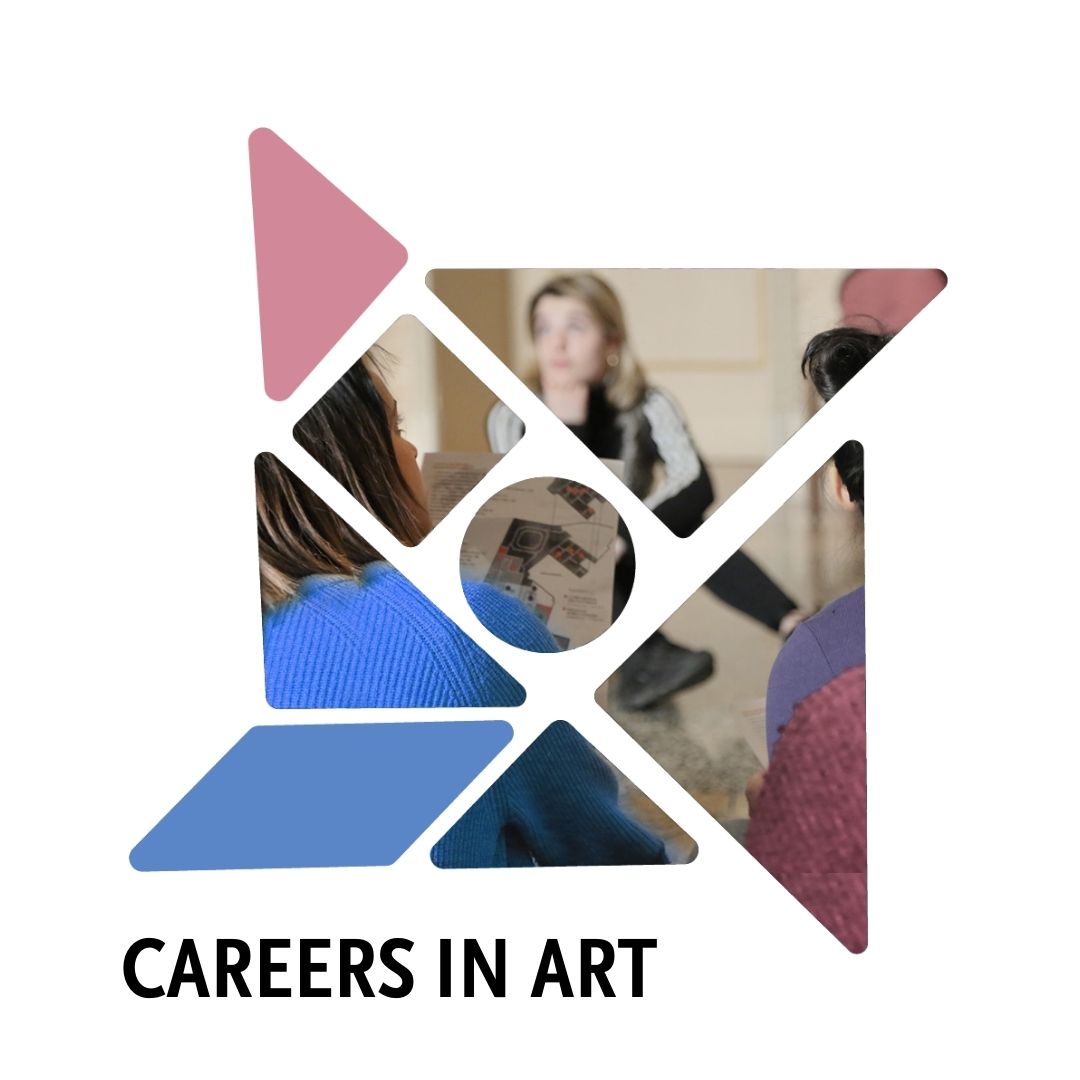 Diving into the world of art: a "digital immersion" in careers guidance at Gallerie d'Italia
Understanding and exploring different professions in the world of art. Taking up the challenge alongside your classmates, going from users to creators of cultural content. Getting a closer look at arts and cultural venues from a freer, more original viewpoint. Learning valuable soft skills and receiving guidance on future careers.
This and much more is Careers in Art, the project by Intesa Sanpaolo in partnership with Next Level, the association that, since 2016, has been forging links and creative sparks between Gallerie d'Italia – Intesa Sanpaolo's three museum hubs in Milan, Naples and Vicenza – and hundreds of pupils from Italy's secondary schools.
255 students, 12 classes and 7 schools based in Gallerie d'Italia's home cities are taking part in this year's event – fully digital for the first time ever – under the creative new title Careers is SmArt.
The initiative has now clocked up five successful years with a tried-and-tested yet flexible format, managing to adapt to the sudden closures of schools and activities during this annus horribilis, turning its usual workshops into digital events and finding original ideas, languages and channels linked to new technologies along the way.
Over the years, the project has launched dozens of professional workshops, enabling more than 1,000 pupils from 14 schools to challenge themselves by coming up with complex, creative products. They include videos, jewellery, design-inspired objects, educational materials and clothing, not to mention podcasts, social media plans and a sustainability magazine during this completely "smart" edition.
Alongside the students, the key player in the project is Gallerie d'Italia with its three historic palazzos and art collections, studied by the young participants who took part in five different workshops with six professional tutors during the fifth annual event.
The 2020-21 project got off to an exciting start last March, with an afternoon of careers guidance from some of today's best known, most popular faces: game designer Fabio Viola, blogger Nicolas Ballario and Anna Fornaciari e Anastasia Fontanesi, the cultural tourism entrepreneurs and founders of Travel on art. Guiding the students throughout several digital workshops, they were joined by other professionals: Stefania Farina, an expert on sustainability issues, translator Iante Roach and Pietro Nunziante, tutor at Apple Academy.
Led by Nicolas Ballario, the final day of the project will be live-streamed at 3:30 PM on Monday 24 May.The Piedmont-born blogger will be flanked by the three deputy directors at Gallerie d'Italia – Antonio Denunzio, Elena Milan and Giovanni Morale – who will be watching the class presentations and giving their feedback.
The range of output on show during the live-streamed event for schools is diverse and inspiring: podcasts featuring impossible encounters between contemporary music and art, translated into English and French by a high school specialising in modern languages; original content for Facebook, Instagram, Twitch, YouTube and Tik Tok creating wide-ranging connections across the arts world; ideas for art projects inspired by the UN's 2030 sustainable development goals, using museum spaces to encourage sustainable practices and fight climate change; and finally, a playful approach to Gallerie d'Italia with a virtual exhibition exploring artists and their work through an immersive, multi-disciplinary pathway.
To sign up for the live event, email coordinamento@next-level.it.