At Gallerie d'Italia – Palazzo Leoni Montanari ancient pottery 'designed for all'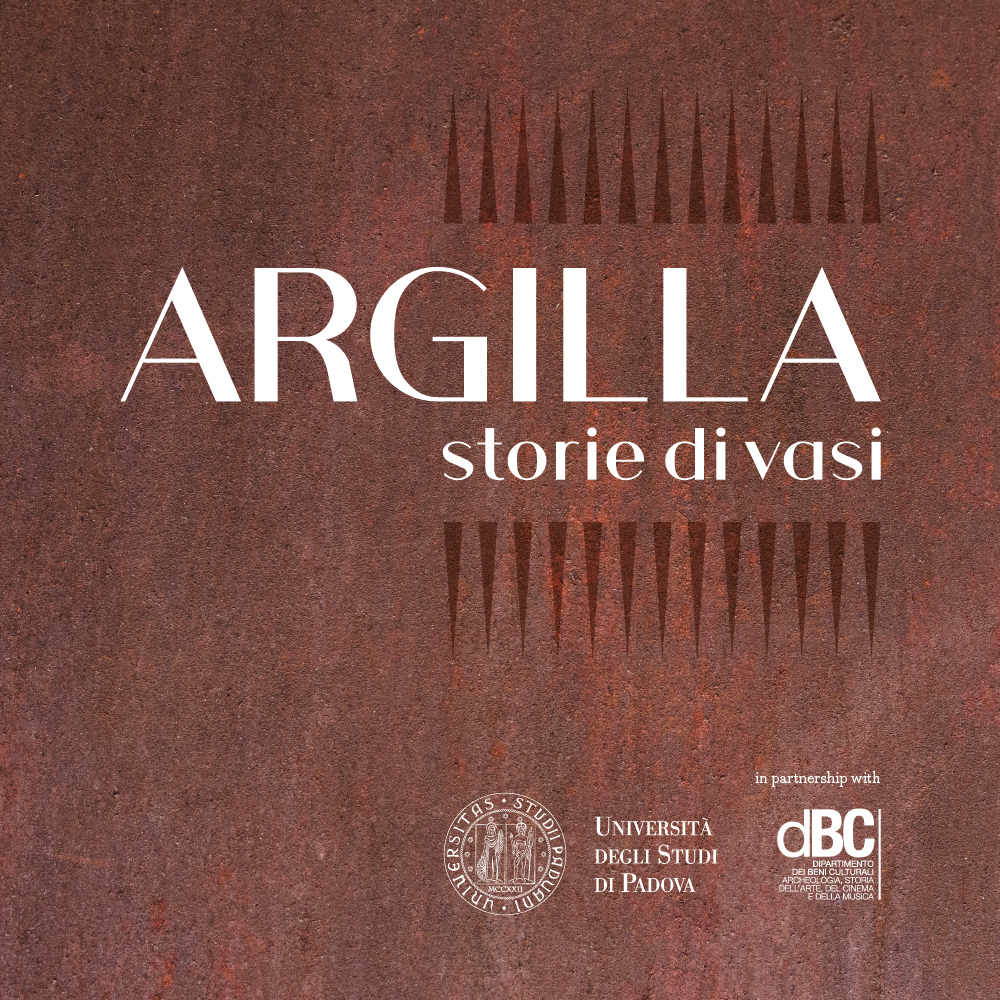 The launch of the scientific and educational project designed with the Department for Cultural Heritage of the University of Padua was attended by Minister Erika Stefani, Chancellor Daniela Mapelli and Superintendent Vincenzo Tinè.
A scientific and educational pathway revealing the hidden wonders of ancient pottery, created for everyone.
The concept of 'design for all' – removing barriers to using places and objects – is the inspiration behind Argilla. Storie di vasi, a new staging of Intesa Sanpaolo's collection of Attic and Magna Graecia pottery. It was presented at Vicenza's Gallerie d'Italia – Palazzo Leoni Montanari on Monday 8 November during an institutional visit attended by Michele Coppola, Intesa Sanpaolo's Executive Director for Art, Culture and Historical Heritage, the Italian Minster for Disabilities Erika Stefani, the Chancellor of the University of Padua Daniela Mapelli, Monica Salvadori, Vice Chancellor of Artistic, Historical and Cultural Heritage, Vincenzo Tinè, Superintendent of Archaeology, Fine Art and Landscapes for the provinces of Verona, Rovigo and Vicenza, the Vice President of Fondazione Cassa di Risparmio di Padova e Rovigo Donato Nitti, and Commissioners for the Municipality of Vicenza Simona Siotto (Culture) and Matteo Tosetto (social policies).
Also attending were representatives from the Italian Union of Blind People, which played an active role in the accessibility project, and the National Association for the Deaf, ANFASS, Diakonia, Caritas, Fondazione Hollman and Attivamente; representing Intesa Sanpaolo's Impact division were Giorgio Milanesi (Veneto area director) and Francesco Marchiori (Vicenza area director).
Introduced by curators Monica Salvadori, Monica Baggio and Luca Zamparo with contributions from Federica Giacobello, the exhibition is part of a partnership between Intesa Sanpaolo's Art, Culture and Historical Heritage Department and the Department for Cultural Heritage at University of Padua. It is the subject of research by the MemO Project. The memory of objects. A multidisciplinary approach to the study, digitalisation and optimisation of Greek and Magna Graecia pottery in the Veneto, supported by Fondazione Cassa di Risparmio di Padova e Rovigo through the "Progetti di Eccellenza 2017" call for tender. The event is part of celebrations marking 800 years of Padua University, one of the oldest such institutions in the world, during the academic year 2021-22.
Taking place over three years, the exhibition programme is one of the activities designed to optimise Intesa Sanpaolo's precious collection of Greek and Magna Graecia pottery. It includes over five hundred artefacts made between the 6th and 3rd centuries B.C. found in Ruvo di Puglia. With its clear educational slant and keen focus on diverse audiences, the narrative path stands out for its simple and fully comprehensible yet specific language, designed to provide visitors with the vocabulary they need to understand Greek and Magna Graecia pottery, through a learning experience stretching from the ancient world to contemporary times.
The exhibition provides audio, video and tactile supports to make it fully inclusive and accessible; the aim is to reduce if not remove all cultural, motor and sensory barriers and create a shared, comfortable space. Included in the exhibit is a tactile reproduction of one of the vases on display (produced as part of the TEMART project run by the Department for Cultural Heritage of the University of Padua), as well as a tactile book, Storia di una terra cotta, created by Elisa Lodolo in association with the Italian Union of Blind People. A description of the project in Italian Sign Language is available throughout the exhibit and on Gallerie d'Italia's website; audio narration can be accessed via a QRCode in the exhibition rooms along with an English language translation.
In order to remove economic barriers to culture and in keeping with open science policies, the curators and Intesa Sanpaolo decided to make the exhibition guide free to download.
Argilla. Storie di vasi aims to explore the techniques used to craft pottery in Ancient Greece, ranging from extracting the clay through to the finished vase. Its itinerary was designed to reveal some of the secrets of the thousand-year-old artistic handicrafts that continue to fascinate us today. Finally, the exhibit also intends to investigate the relationship between modern society and our archaeological heritage, introducing visitors to the dangers and risks to which our cultural assets are exposed. It aims to nurture a culture of legality that will help protect the common good and progress in society.
The significant number of Greek and Magna Graecia vases held by museums in the Veneto, and an appreciation of the social and cultural role that Greek pottery continues to play in shaping Western identity are keys to understanding an optimisation project that will enable us to take better advantage of our cultural assets and develop our knowledge. The exhibition features prestigious loans from museums such as the Parco Archeologico e Paesaggistico di Catania e della Valle dell'Anci – Museo Regionale della Ceramica di Caltagirone, Museo Archeologico Nazionale di Ferrara, Museo Civico di Bassano del Grappa, and Museo di Scienze Archeologiche e d'Arte.
This project fully reflects the emphasis that Gallerie d'Italia has always placed on audiences with special needs. Gallerie d'Italia designs 'customised' educational pathways in conjunction with local associations in Milan, Naples and Vicenza, offering visits and workshops at its museum hubs, taking in the permanent collections and temporary exhibitions.